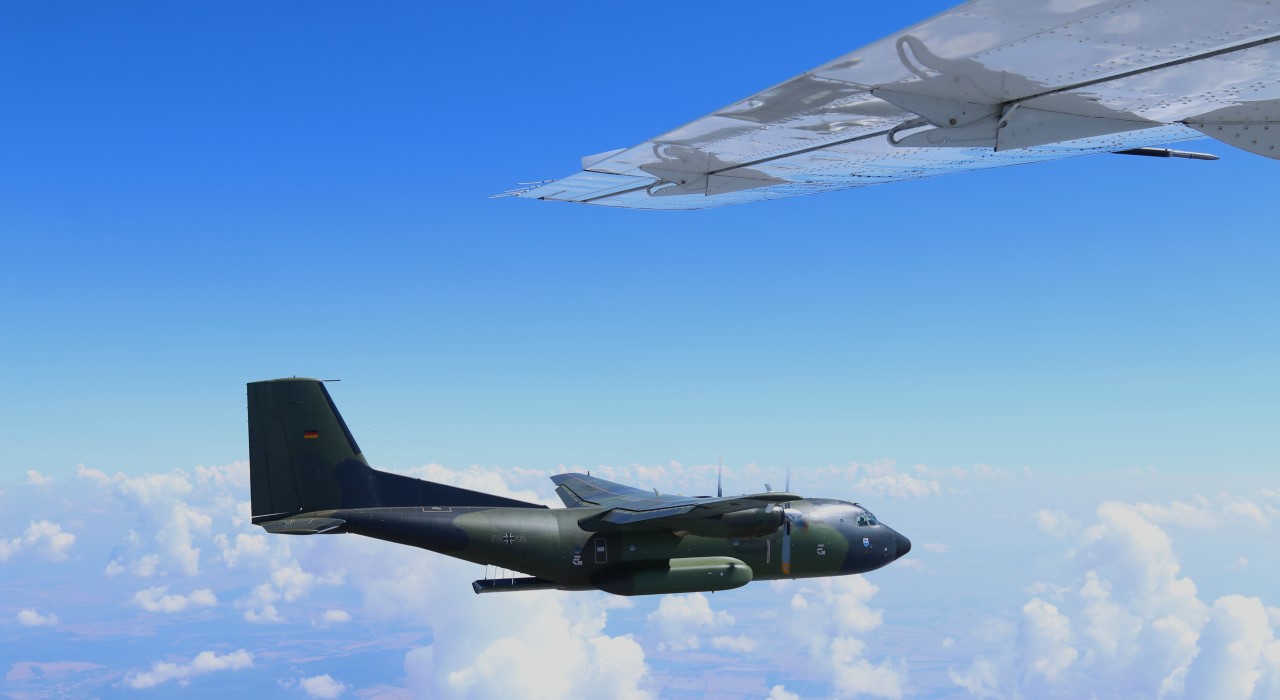 Air-to-air photography is the work with two or more aircraft. One or more subject aircrafts are photographed while all aircraft are in flight. Our Cessna Caravan 208 will fly the photographers (the 'photoship') so the others can be photographed while flying in formation. This allows the photographer to position the subject in specific locations and angles to get the most desirable shot.
IAS Itzehoer Airservice GmbH does not photograph with any remote and/or special photogrammetric or mapping equipment itself but operates as a contractor flights to transport photographers to their objects of interest.
IAS Itzehoer Airservice GmbH operates within central Europe airspace as an approved operator for specialised operation. Each aeroplane is operated in compliance with the terms and conditions of the Company's Air Operator Certificate (AOC), the underlying Operations Manuals (OM) and its Certificate of Airworthiness (CoA).
Find more pictures in our Photo-Gallery ...