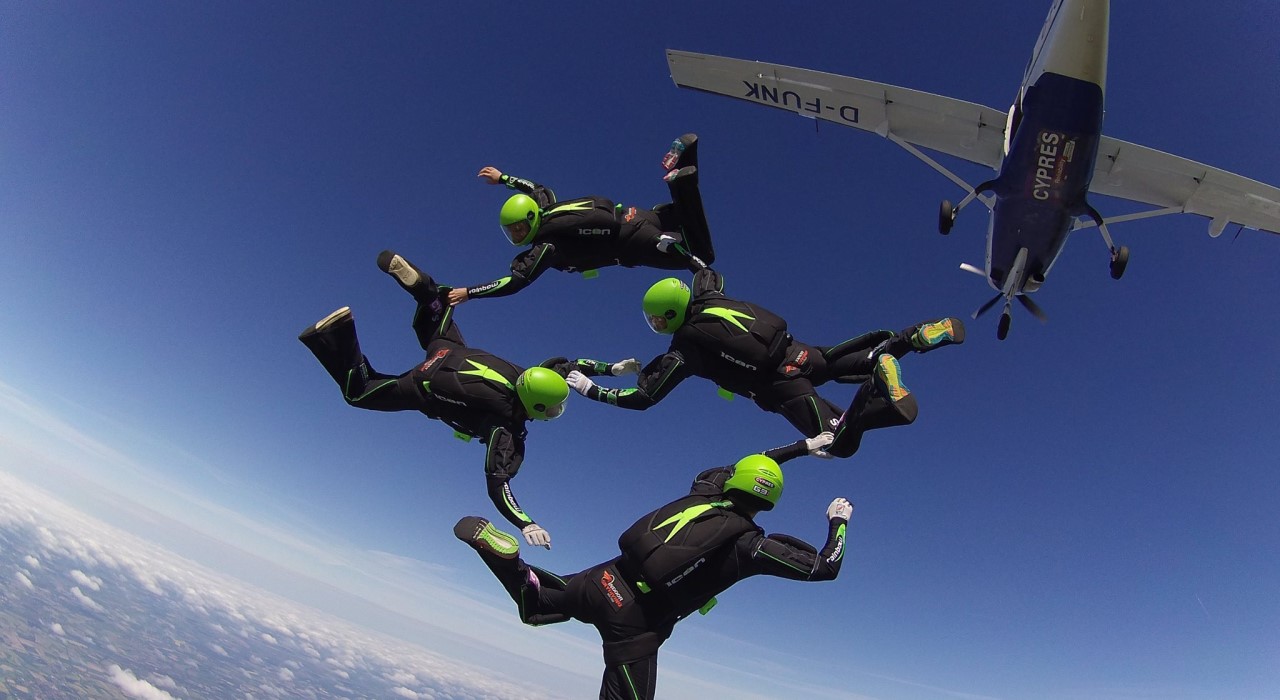 "In free fall towards the earth, then float safely on a parachute and land precisely.", the short description of one of the most beautiful sports in the world.
The Cessna Caravan is one of the most popular aircraft for drop flights in skydiving. Up to 18 parachutists can be transported cost-effectively to an altitude of 4000 m in just 15 minutes with our safe and modern aircraft.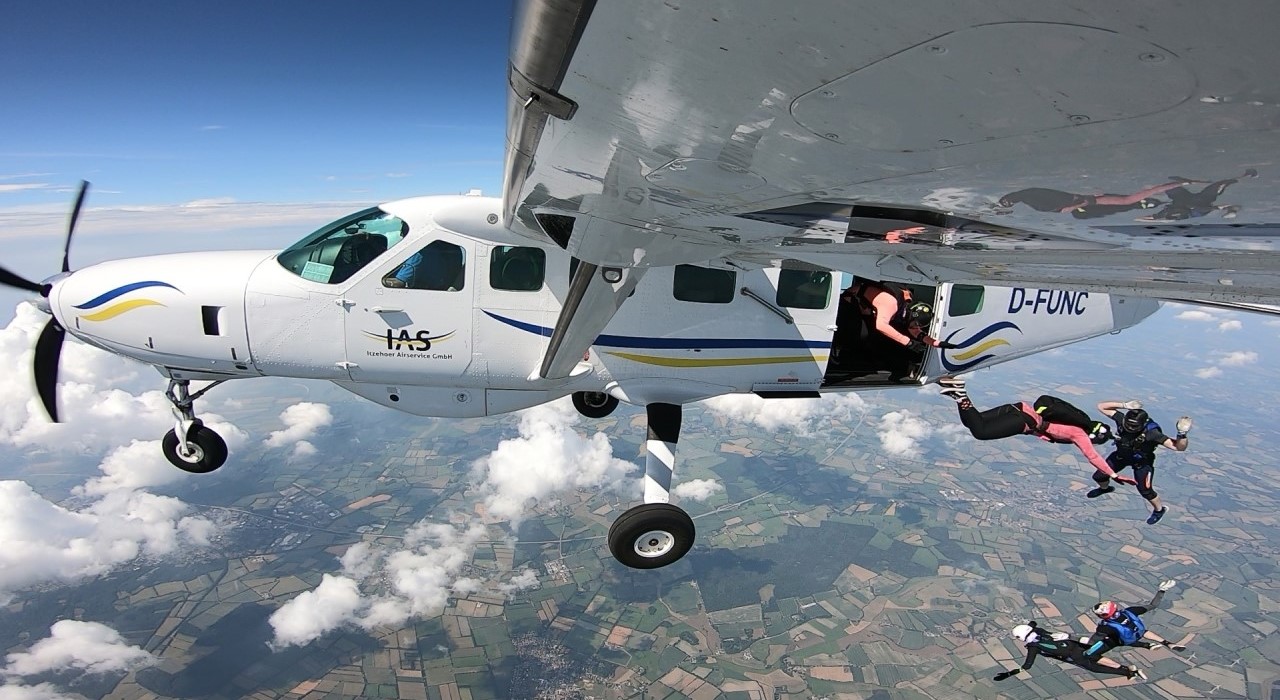 The dropping aircraft of IAS Itzehoer Airservice GmbH are operated according to the extensive safety requirements and reviews of the national (LBA) and international (EASA) aviation authorities. All aircraft are subject to rigorous commercial maintenance. You only fly with experienced professional pilots so that you get into the air safely.
We obtain our weather advice directly from the DWD's aviation weather service, from which the airline pilots also obtain information. We evaluate radar and satellite images for you on a daily basis and use the various high-altitude winds to calculate the optimal drop-point for your parachute jump. The dropping aircraft then fly precisely to this drop-point with satellite support (GPS).